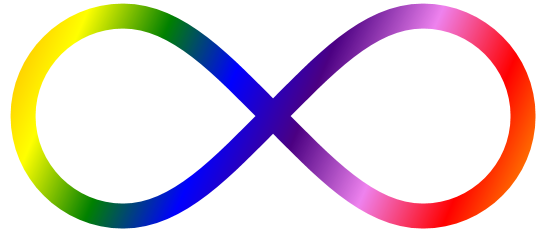 Infinity has been giving me some trouble lately - not the concept, but the symbol. You see, when I write it, it comes out all wonky-looking. You'd think it's just a sideways 8, so what's the trouble?
Actually, there are two ways that I write the number 8 - I either start at the top, go counter-clockwise, and make (not coincidentally) a figure 8, or I draw the two ovals separately. It kind of just depends on my mood.
The infinity symbol doesn't look good either way, when I write it, but I recently realized that part of the problem is that, when I write it in the "figure 8" way, I start off going clockwise, which is opposite to how I write an 8. So I started writing it counter-clockwise instead. Now my infinities look great!
...and my 8's look like crap.